North Berkeley Investment Partners provides comprehensive financial planning and investment management. Our mission is to help our clients feel comfortable and confident with the financial decisions that they make in connection with their life goals.
Explore Our Services
Investing
Planning
Upcoming Workshops
What's Your Story
A Dedicated Team
Collectively, we have been investing professionally and providing financial planning advice since 1993. Each of our advisors brings a core expertise that helps all of our clients.
Always Reflecting
Market Commentary from North Berkeley Investment Partners
Recent News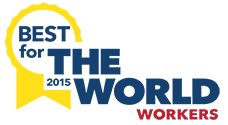 We are proud to be named as a B Corp Best for Workers honoree for the 2nd year in a row.
Why We Are a B Corporation | Our Team