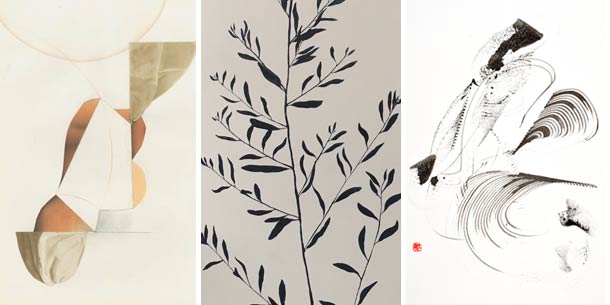 Gesture
Selected works by Leigh Wells, Diane Abt and Jessica Williams
January 15 - April 15
We are pleased to welcome three very talented, Berkeley-based artists to our office gallery. The work of Leigh Wells, Diane Abt, and Jessica Williams reveals the power of a gesture. The grace of the artist's hand exposes connections in our natural worlds and interior landscapes. Every stroke and each layer is the act of actively noticing and capturing a moment in time.


Opening Reception
Thursday, January 25, 2018 | 5:30 - 7:30 p.m.
1820 Solano Avenue, Berkeley

You're invited to the opening reception for Gesture featuring selected works by Leigh Wells, Diane Abt, and Jessica Williams. There will be great art, good conversation, and delicious food and wine.

Join us. Bring friends. Share the word.

Let us know if you'll be coming
About the Artists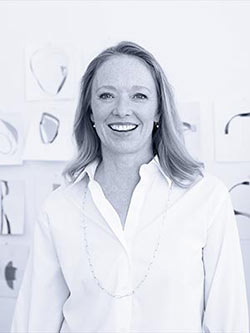 Photo by Sarah Peet
Leigh Wells
Visual artist Leigh Wells, creates collages, drawings, and three-dimensional constructions exploring, through abstraction, the boundary between truth and the unknowable. Her work has been included in solo and group exhibitions in the US and Europe, and is part of several private collections.

She holds a BFA summa cum laude from the University of San Francisco with further study at Crown Point Press, the San Francisco Art Institute and Parsons/New School in New York. Her work has appeared in The New York Times, Harper's Magazine, and Elle Decor.

Oakland born, Leigh Wells has returned to live and work in the East Bay.
For more information and to see additional work from Leigh Wells, visit leighwellsstudio.com »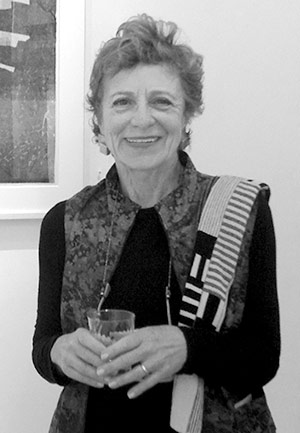 Photo by Ira Leibin
Diane Abt
Color, texture, translucent layering and, sometimes, a certain political edginess are crucial ingredients for the work of Diane Abt. Seven years of living in Japan, and over two decades of studying East Asian calligraphy has helped her discover the elegance of understatement, as well as the power of emptiness. A passion for calligraphy and the "way of the brush" continues to inspire her minimalist ink paintings and drawings.

Diane worked as a journalist for 35 years in both the US and Japan. Her work has been included in several group and solo shows. Diane Abt grew up in Chicago, now lives in Oakland and has a studio in Berkeley.
For more information and to see additional work from Diane Abt, visit dianeabt.com »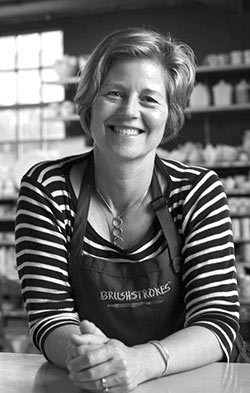 Photo by Erin Scott
Jessica Williams
Jessica Abbott Williams is an artist and the owner of Brushstrokes in Berkeley, California. She is a graduate of the Ceramics Department of the California College of the Art. Her paintings have been exhibited at St. Supery Winery in Napa, at Stem Gallery and the Box Factory in San Francisco. Jessica has sold her production line of handmade ceramics at the SF Museum of Modern Art Museum Store, the Palo Alto Museum Store and the Gardener in Berkeley.

Jessica lives and works in Berkeley, California.
For more information about Jessica Williams, visit jessicaabbottwilliams.com »
Exhibit Preview