Client Service Team
Our team is in the client service business. If a team member isn't working directly with you, they are supporting the people who are. Our team is interdependent, each having specific skills and experience that allow us to provide exceptional service.
We are dedicated to the well-being of our team. North Berkeley provides comprehensive benefits that include: 100% of health insurance premiums for team members and everyone in their immediate family, bonuses, pre-tax profit-sharing, paid time off to do volunteer work in the community, and free comprehensive service as clients of the firm, so we all know what it is like to be clients of the firm.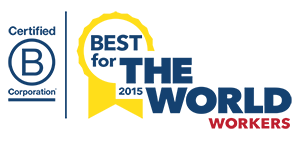 B Corp Best for Workers Honoree
We couldn't do what we do without an amazing team, which is why we're so proud to be named a B Corp Best for Workers honoree for the second year in a row.
Dan Nakahara
Business Manager
Dan is our Business Manager and serves as a member of North Berkeley's leadership team. He manages the business financial planning, strategic planning, business accounting, human resources, and other essential aspects of running the firm.
Prior to joining North Berkeley, Dan was Controller for a local trucking company and prior to that Director of Finance for a local publishing company. His early career includes work in varied industries such as baking, screen-printing, and architectural glass. He has a BA and MA in Economics from Cal State East Bay.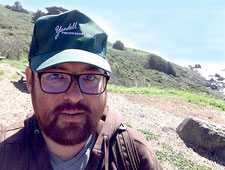 Born in Oakland, raised in Piedmont, and a resident of Albany, Dan has strong roots in the East Bay. He spends most of his time outside of work trying to keep up with his three sons, cooking, and enjoying local parks.
Debra Ellisen
Senior Client Service Coordinator
Debra serves as our Senior Client Service Coordinator, handling all aspects of support for clients at North Berkeley. She works directly with the advisors and other team members to ensure that every detail of the client experience is covered. She has worked with Kate Campbell since 2002 and been part of the team since our firm was founded in 2005.
For the twelve years before joining North Berkeley Investment Partners, Debra was a technical recruiter for several consulting companies in the San Francisco Bay area. She also worked as a sales representative for a wholesale pharmaceutical company.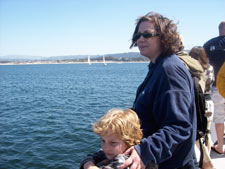 Debra attended the State University of New York at Binghamton (now Binghamton University) and received a B.A. in Biology. She lives in the Crocker Highlands area of Oakland with her husband Eric and son.
James Wilson
Director, Client Experience
James serves as our Director of Client Experience. He is responsible for building and maintaining the North Berkeley brand, outreach such as events and communications, strengthening relationships with community partners, and working with prospective clients.
Prior to joining North Berkeley, James worked as the Web Manager for a small print and web design company in Berkeley and prior to that ran his own graphic design firm. Earlier in his career he worked at the Commonwealth Club of California.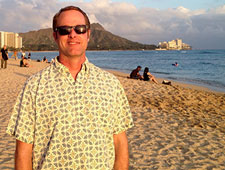 James grew up in a coastal Southern California town and moved to Berkeley in 1995. He received a B.A. in Sociology from San Diego State University and a M.A. in Media, Culture and Society from Goldsmith's College in London. In his free time, James enjoys playing soccer, exploring Northern California beaches and hiking East Bay trails. He lives in Albany with his wife Annette.
Maureen Sullivan
Client Concierge
Maureen serves as our Client Concierge. She provides support to our team of advisors and plays a vital role in keeping the office running smoothly.
Prior to joining North Berkeley, Maureen worked in law and mediation in the areas of employment and family law. Maureen is very active in the community and volunteers as a coach with the Berkeley Writers Coach Connection, serves as the merchandise coordinator for the Albany Berkeley Girls Softball League, and runs the Hot Off the Press fundraising events at King Middle School.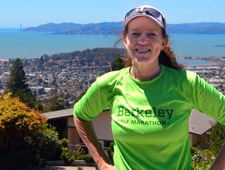 Born and raised in Chicago, Maureen moved to San Francisco for college and fell in love with the Bay Area. She attended SF State and USF where she received her Masters in counseling psychology. She lives in Berkeley with her husband Brad, teenaged daughters Delaney and Delilah, a dog, two cats and several fish. When not wrangling kids and pets, she can be found running through the Berkeley hills in training for the next marathon, catching a Giants game, or traveling up to Ashland, Oregon for the Shakespeare Festival.
Jim Sertich
Portfolio Technical Specialist
Jim serves as our Portfolio Technical Specialist. He executes and coordinates all of the firm's trading and portfolio reporting, and works closely with the investment team.
Jim served as Operations Manager for a solar company prior to joining North Berkeley. In this role, he managed all aspects of the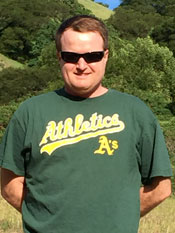 operations for the company, from material procurement to scheduling. He also has extensive experience with trading and portfolio reporting.
Jim attended Cal Poly State University in San Luis Obispo and received a B.S. in Business Administration, with a concentration in finance and a minor in Economics. After living in Delaware, he returned home to the Bay Area to be closer to friends and family. He is passionate about business and finance. In his spare time, he enjoys hiking and going to sporting events.