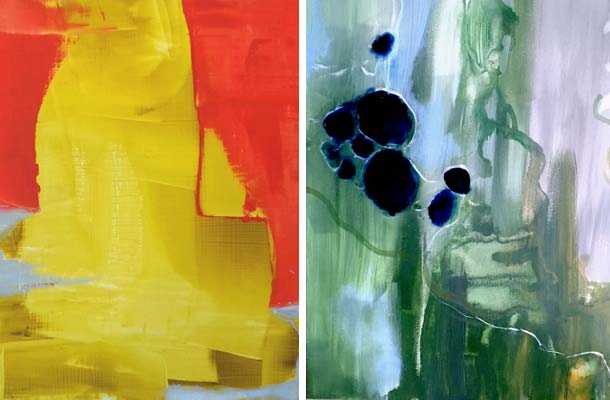 Mapping
Selected works by Barbara Maricle and Kimberley D'Adamo Green
January 19 - April 15, 2019
Maps help us conceive of the world, reducing, magnifying, organizing elements into digestible patterns. From cell clusters to landscape topography to regions of our minds, mapping allows us to see how the world in and around us is connected and how and where we fit in its scheme. Barbara Maricle and Kimberley D'Adamo Green explore the world from different vantage points, and even though they are dealing in abstraction, both artists demonstrate an acute understanding of space and connection. It is incredible how something abstract like a twist of wire or the interwoven shapes on a canvas can make us appreciate the physical world.

We are pleased to welcome these two talented East Bay artists to our office gallery. Please visit Monday through Friday between 9 a.m. and 5 p.m. to experience their unique work.

For pricing inquiries please contact James Wilson at james@northberkeleyinvestment.com.

Opening Reception
Friday, February 1, 2019 | 5:30 - 8 p.m.
1820 Solano Avenue, Berkeley

You're invited to the opening reception for Mapping featuring selected works by Barbara Maricle and Kimberley D'Adamo Green. There will be great art, lively conversation, and delicious food and wine.

Join us. Bring friends. Share the word.


ABOUT THE ARTISTS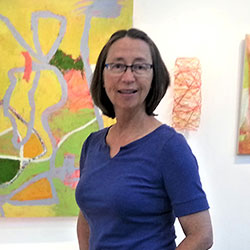 Barbara Maricle
Berkeley abstract painter Barbara Maricle has lived most of her life in the San Francisco Bay Area. A self-taught artist, she has studied painting and printmaking at the Richmond Art Center, California College of the Arts Extension, KALA Art Institute and Hirst Printmaking. Barbara's work has been shown at Mills Gallery at Boston Center for the Arts, National Association for Women Artists Gallery in New York, San Luis Obispo Museum of Art, Woodbury Art Museum in Orem, UT, as well as numerous shows in the San Francisco Bay Area. Barbara was awarded "Best of Show" by Scott Shields for her entry in "Catalyst" at Gallery Route One in Point Reyes Station, CA and received Honorable Mentions from jurors Julie Nestor and Melissa Soltesz for her piece in the "Art of Our Century" exhibit at the Woodbury Art Museum at Utah Valley University in Orem, Utah and for her piece in "Art of the Book" at Gallerie Renee Marie in Benicia, CA. In 2017 she was accepted into the stARTup Art Fair SF.
For more information and to see additional work visit barbaramaricle.com »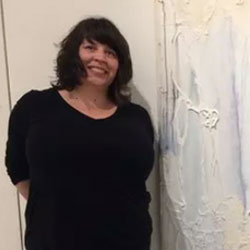 Kimberley D'Adamo Green
The child of a neuroscientist, D'Adamo grew up fascinated with biology, complex systems and the relationship between images and learning. She studied philosophy and the history of science at St. John's College in Maryland. She finished her BA in Visual Art and Philosophy at Mason Gross School of the Arts at Rutgers University, graduating with honors. She has an MA in Art Education from SFSU and has won numerous awards as both a teacher and as a painter. D'Adamo exhibits regularly in the Bay Area, including with the Oakland Museum of California Offsite Exhibitions, and most recently in the David Brower Center in Berkeley and with Chandra Cerrito Gallery Offsite Exhibitions in downtown Oakland.
For more information and to see additional work visit thatparticulargreen.com »


Exhibit Preview